Search Engine Marketing
We Get Your Website Found On The Search Engines
We can do this through paid search campaigns, organic search engine optimization, local business listing optimization, and more.
What is Search Engine Marketing?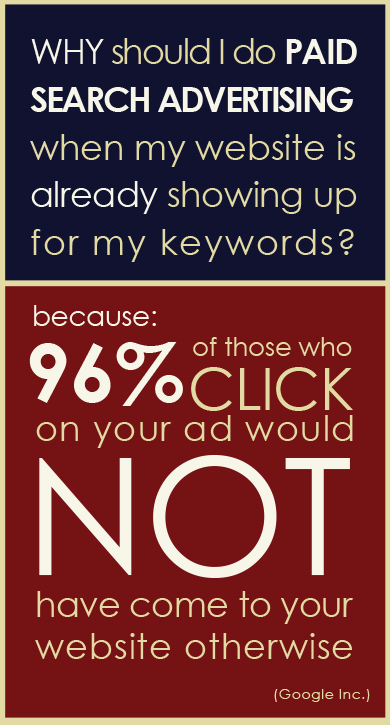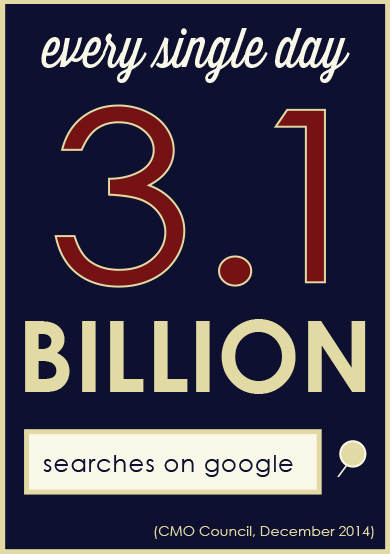 Many people lump Search Engine Optimization, Pay Per Click, Pay Per View, and Pay Per Acquisition Marketing into the general heading of Search Engine Marketing. Within the industry, the term "Search Engine Marketing," or SEM, refers to management of Paid Search (PPC, CPC, CPM) marketing campaigns. American Website Company is expert at producing a positive return on investment from those campaigns.
If you're specifically interested in getting your website found in the natural (or "organic") search results, please go to our Search Engine Optimization page.
Paid Search Advertising Is A Great Way To Throw A Lot Of Money Away
How do you make a small fortune? Start with a large one and do Pay-Per-Click advertising. Okay, that's a joke, but in reality it's not funny. Anybody can do paid search marketing, just give the search engines your credit card and they'll send you website visitors! The challenge is to properly manage your paid search advertising so not just anybody clicks but qualified buyers click, and purchase, or become a sales lead, or call you, or whatever your goal is. The tough part is getting that return on the paid search investment. We're good at that.
Get More Website Visitors Through Search Engine Marketing
You might be surprised at the number of your potential customers who are searching, on the internet, for the solutions that you can provide. Not just looking for your company by name, but looking for your products or services. When they search, do you come up on the first page of results? These days, that's where new business comes from. Most people will click a listing in the organic search results. Many will click a local business listing. And, the closer they get to making a purchase the more likely they are to click a paid search result. Let us work with you to bring in profitable new business from all of these areas, with a great return on investment.
Imagine Being In Your Industry As Long As Your Industry Has Existed
The owner of American Website Company, Scott Lindberg, has 11 years of experience in search engine marketing. That's nearly as long as search engine marketing has been a thing.
Making Search Engine Marketing Do What You Want It To Do For You
Getting lots of website visitors from something like a Pay Per Click campaign is fine. But, to get a positive return on investment you need to convert those visitors into customers. We build not only search campaigns but, landing pages and web visitor experiences that result in new customers. We'll put to work years of experience as well as knowledge gained through industry recognized training such as the Marketing Experiments Professional Certification Program. We also continually refine your search engine marketing programs in order to continually decrease your cost per customer and increase your ROI.
Contact American Website Company to get an assessment of your website's suitability for search engine marketing.