About American Website Company, LLC
a Web Marketing Company
Big Web Marketing Company Services at a Small Web Marketing Company Price
American Website Company, LLC is a small web marketing company. We're basically the owner, Scott Lindberg, and some highly skilled, but part time, associates. Scott brings the expertise of having managed the Search Engine Optimization and Web Usability departments of a larger internet marketing company, and having been the Internet Marketing Manager of one of the most well known software companies in the world.
But, we don't have the overhead of those larger companies. So, we don't need to charge as much for our services. With us you get the experience and knowledge of a larger firm, at a much lower cost.
What Do You Want Internet Marketing To Do For You?
Get More Customers?
Get More Sales Leads?
Get More People To Walk Through The Door?
Make The Phone Ring?
Just Get You Found On Google?
That's What We Do!
Your website may be hard to find. We get your website found. Most websites could be a lot easier to use and do a better job of connecting you to the information you're looking for. Maybe you're too familiar with your own website to realize that it's hard for newcomers to use. We design website user experiences so that website visitors will become customers.
Web Marketing Specialties:
American Website Company specializes in
Owner Scott Lindberg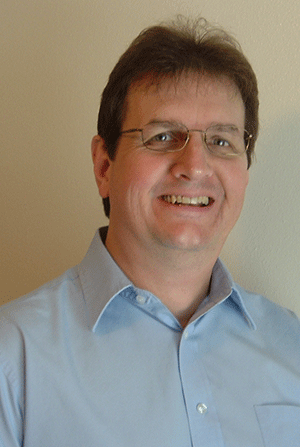 I'm Scott Lindberg, the owner of American Website Company. After working in sales most of my life, I fell in love with internet marketing in 2004. I really enjoy the web marketing industry. It is still an industry in its infancy, so it grows and changes constantly. You know the old saying, "You learn something new every day?" Well, in web marketing that's absolutely true. Our world is changing rapidly and it's exciting to be in the middle of it. And I'll admit that it's cool to do work that is still pretty mysterious to most people. I have a passion for web usability. It just doesn't make sense to me to have a website that doesn't function properly, or that doesn't give visitors the information and experience they are looking for. I believe that websites, and everything else, should be designed for the people who will use them.
When I'm not working I enjoy spending time with my family. The combination of our senses of humor turns even something as simple as eating dinner together into great entertainment. I thank God every day for these people and I love them very much. I was born and raised in Milwaukee, Wisconsin and have lived here all my life. Milwaukee is great because it has so many big city amenities but retains the friendliness of a small midwest town. Milwaukee is also great for somebody who loves music as much as I do. There are so many concerts (not to mention Summerfest) that nobody could possibly take them all in. I must confess that I long for a warmer climate though. I'm also a big auto racing fan and a Flagging & Communications volunteer with the Sports Car Club of America. If you happen to see me at a race track, or a concert, or anywhere else, please say "Hello."